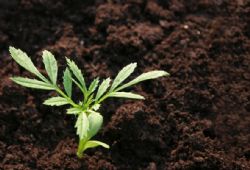 Growing More in Christian Maturity and Faith
This section covers how we can make Better Decisions, Worship, Prayer, Bible Reading…
The General Overview of the Will of God
A basic general idea of what does it mean to know the will of God. Seek first the kingdom of God, a general overview of who is the will of God.
Surrendering Ourselves to Who God Calls Us To Be.
This is originally designed for HS Youth on learning to know and follow God's Will. But many adult small groups use this to learn how we can make better decisions and beware of deceptions and misleading choices. God calls us to make wise choices, so what will you do about it? Including a handout to give out…
More on our God's Will Channel
We need to seek God's reliable counsel, not unreliable hunches or our will or what Satan wants.
Obedience is the fuel that puts God's will into action!
Let Jesus be your supreme example in all that you do.
Learning about Satan's Opposition
Have you ever thought that Satan does not want you to make good decisions?
The Principle Point of making good choices is simple. Keep your eyes on Him!
Making Healthy Choices Handout
God calls us to make wise choices, so what will you do about it? Here are some thoughts...
What God desires us to be and to do
Here you can record your Bible reading progress!
Romans 12: 1-2
Exhortation to the Renewal of the Mind
Romans 12: 1-2
Romans 12: 3-13
Exercising your Gifts in the Body
Romans 12: 3-13
Romans 12: 14-21
Romans 12: 14-21
We are Called to Prevailing Prayer. Does this seem unfathomable and unrealistic to you? Consider that our Prevailing Prayer unlocks the warehouse of God's endless love, forgiveness, grace, and power.
All have sinned, no one is immune therefore we have no right to judge! Hear is the root cause of sin and their various manifestations to how we as Christians can get caught up in a heinous sin too: Being Judgmental.
Forgiveness is Hard
Forgiveness is Complete
Forgiveness is Costly
What is Christianity all about?
Then he gives us a litany of loaded theological words filled with power and meaning, showing us who our God is and, more prevalently, what He has done for us.
God's grace and abundant mercy is available to us both now and as an inheritance to come!
This passage is about living honorably, even in the face of oppression and enticement.
We can be influencers even if we are being influenced from the wrong areas and guidelines.
The Exhortation to Remain In Christ
We are to wait, but we are not to be idle while we wait. We are to be involved and make every effort to know Him and make Him known.
God is involved, that He does indeed care, and that He is concerned and does intervene in history, thus we can trust Him.
Sin and the wrath of God are to be taken seriously, especially by those who reject Him.
How to Grow in the Faith
Are you being impacted by Christ or just your ideas of praise and worship? Is God impacting you and you are letting Him know so, so He can continue to impact you and others around you.
Impacting Worship Part II We are called to be a living sacrifice, which means we are to be living in Christ, growing, and performing as agents of His. In worship, we are being impacted by what Christ has done for us and then letting Him know about it.
Impacting Worship Part III The key to this is not to be rushed or coerced. It is not reciting empty platitudes, nor is it manipulating or a chore. What I mean by impacting is not style; it is our involvement in and with The Substance behind it.
Impacting Worship Part IV The key to worship is not how or where we do it, as long as we come as humble, contrite people poured out before His Majesty. Impacting worship is our aptitude and attitude from what He gives that seeks His glory as the reason for our worship.
Getting our Church to "Get It!"
Impacting Worship Part V You can also start to educate your church about true worship by simply being in prayer, then sing some hymns or praise songs without compliment of instruments or just with a guitar or piano. After the first song, stop for a...
You can also Worship God through Prayer! Here is an teaching outline you can use for your lessons or personal learning on how you can be inspired to worship God through prayer.
Understanding Worship Part 1 Worship will be the central aspect of Heaven. Thus, it must be the central aspect of doing church, and of each Christian's life!
Understanding Worship Part II "At the Name of Jesus every knee should bow, in heaven and on earth and under the earth, and every tongue confess that Jesus Christ is Lord, to the glory of God the Father." (Philippians 2:10-11)
Do you know what Worship is? Worship is a covenant and call from our Lord to come before Him and meet with Him with reverence, gladness, and joy. It is a call to know Him intimately and express appreciation to Him with praise and thanksgiving, doing so with passion, sincerity, conviction, and in reverent fear and trembling. Worship is the aptitude, attitude, and practice of expressing the desire to know our Lord and Savior further, and being grateful for Who He Is and...
What is Worship? Part II Do You Know What Worship Is? When the average Christian thinks about worship, they tends to think about music or how a service is planed out. Perhaps a favorite hymn comes to mind or a praise song that captivated him or her in some moving response. This is sad...
Worship Means We Are to Glorify Our Lord
What is Worship? Part III Worship Means We Are to Glorify Our Lord. Our chief purpose in life is to give Christ glory; this is what these passages are all about. This is proclaimed in Scripture (Psalm 73:25-28; 1 Cor. 10:31; Rom. 11:36), in our confessions of faith, and must be so in the practice of our faith. Again, it is not about us, it is about Him!
Worship Means We Are to Fear our Lord
What is Worship? Part IV We are to "Fear God." This means we are to reverence God as our Lord, not as an afterthought, when it is convenient or to regard as just as a "pal." This is a principle aspect of worship we must take seriously and heed.
What is Worship? Part V Real, sincere, God—exalting adoration must be the focus of worship in our daily walk with Him. It is also an imperative and covenantal call to have genuine, heartfelt, God—exalting reverence in the worship service.
What is Worship? Part VI Our offerings today are not about dragging our livestock or pets to be sacrificed. Jesus was our sacrifice. So then, what do we bring? We bring ourselves!
What is Worship? Part VII What worship is not is just a routine or rhetoric (meaningless expressions) we do to fill air time on Sundays between 9 a.m. and 10:30 a.m., or something we do by compulsion or by habit. Worship is not about the set up, the instruments, or the traditions. It is not...