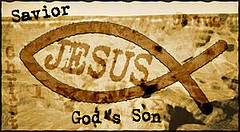 Jesus is described as the Immutable, Eternal, Most Holy, and Supreme God.
This implies several questions to us: one is who is Jesus to you? What have you done with this knowledge? Do you see, feel and know His Divine Fullness? Do you realize that through Christ we have everything that is important and effectual for eternity? We know who we are, what we can do, what we will be, and why we are so fueled to keep going through the joys and trials of life (Col. 1:15-17; Heb. 15-15)
The Genealogy of Jesus Christ that births our King can be a influence for us today!
This passage gives us comfort in suffering because Christ Himself suffered.
This also means as a Christian, a call in knowing Jesus Christ as LORD and being prepared by faith, spiritual maturity, character, and Fruit to develop our faith so we are ready for life and also His return.
Are you Loyal to Jesus? Part 2
Are you a committed Christian or a surrendered Christian?
Peter then shifts his focus to his coming departure from this life. He conveys to us that life is short and we must take the initiative to do what we can here and now with what Christ has given to us.
Building your Life on the Rock of the Word!
It is useless to call ourselves Christians unless we practice what He has taught us, which we are to believe and also teach.
We are called to know Christ better and to practice moral excellence.
God's grace and abundant mercy is available to us both now and as an inheritance to come!
Ultimate assurance! We have incredible assurance that nothing can separate us from God's love.
This passage tells us with confidence, encouragement and assurance from a the human perspective of Paul who knows the magnitude from a God who loves and cares.
Is there Unrighteousness with God? Have you got mad when things have not gone your way, or perhaps blamed God for your mistakes saying, well you made me?
The Exhortation to Remain In Christ
We are to wait, but we are not to be idle while we wait. We are to be involved and make every effort to know Him and make Him known.
Christ is the Teacher, but He is not only a Teacher! If we see Him only as a teacher, we will become flustered by being totally unable to do as He instructs.
The picture of life is the church as we relate to the world, living and working in the power of the Spirit by what Christ has done.
The New Life by the Spirit of Sonship
Romans 8:1-17
Romans 8: 18 - 30
All things work together for good
Romans 8: 18 – 30
More to come…..